The immense azure vastness of the Caribbean Sea is dotted with incredible diving spots. The coral reefs are brimming with marine life, from colorful flora to awe-inspiring fauna. Considering how large this area of tropical wonders actually is, it can be really hard (not to mention – unfair) to pinpoint what are the top-notch underwater sights for diving enthusiasts. It is nigh impossible to be unbiased with your pick, but if you consider the hotspots based on popularity, diverseness and beauty, here are some of the best places to start scuba diving in the Caribbean.
The Wondrous Blue Hole
The Blue Hole is by far one of the most wondrous and popular underwater attractions in the Caribbean. Technically speaking, it is a giant sinkhole at least 300 meters deep and 120 meters wide, and it is filled with colorful fauna like angelfish, midnight parrotfish and even hammerhead sharks here and there. Considering the otherworldly beauty of rock formations in this area, it is no wonder the Blue Hole is a part of a larger UNESCO World Heritage Site – that also includes the Barrier Reef Reserve.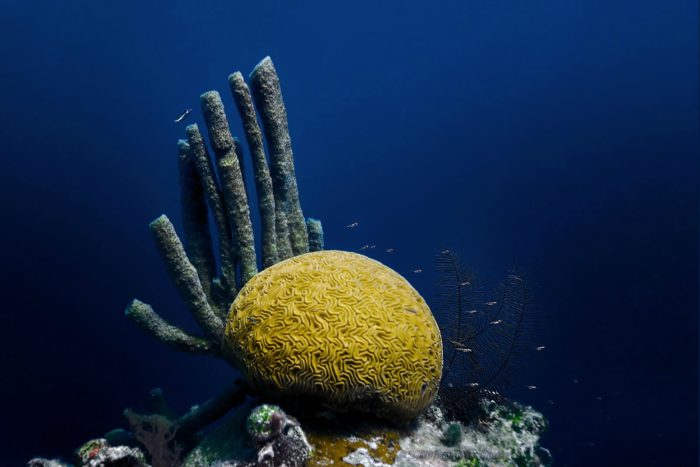 The Haunting Bianca C
If you want to have a truly unforgettable and haunting underwater experience, then look no further than the wreckage of Bianca C. The sight will surely leave you breathless – an expansive, 183 meters long cruise liner which sunk in 1961, due to an engine fire. As you dive towards a mid-ship swimming pool, you'll realize why they call it the "Titanic of the Caribbean." Thankfully, the fire engine incident and the subsequent sinking ended up taking only a single life which is, even though tragic, a miracle.
The Diverse Grand Cayman
Once you settle on the Grand Cayman, you can plunge into the ocean basically wherever you pick, and you are in for a surprising and exciting Grand Cayman diving session. In other words, the surrounding waters are dotted with incredibly diverse hotspots that will leave even the most seasoned diver gob-smacked. From the colorful Barrier Reef and Ironshore Gardens to the Lighthouse Point and Stingray City, each location has something truly unique to show you, and you can spend hours on end exploring every nook and cranny in the shallows around the big island – that is, if you had an air supply that big.
The Extravagant One Thousand Steps of Bonaire
This small island right off the coast of Venezuela is still a municipality of the Netherlands, and even though Dutch is the official language, most residents speak practically fluent English. So there is no reason you should be reluctant about visiting this incredible location that has some of the most renowned diving locations in the Caribbean. Start off your scuba diving sessions on Bonaire with a visit to the deservedly popular One Thousand Steps – the epic star coral formations that are home to many enchanting underwater creatures. As you glide above the structures that resemble pagodas, you will feel as if you've entered some cartoon fantasy version of the underwater world.
Spectacular Santa Rosa Wall
The Yucatán Peninsula of Mexico offers intriguing historical landmarks rich in Mayan history and folklore, but the nearby island of Cozumel is also a very popular hub for divers. The ocean floor around this picturesque fragment of the Caribbean Tropicana is ripe with dive sights, but the one that definitely takes the cake is Santa Rosa Wall. It is located 15 minutes from the island, and the maximum depth of this underwater formation is around 60 meters, but it also has a strong current that renders it fit for experienced divers. However, if you take the risk with proper equipment and guidance, you will be rewarded with an underwater Sistine Chapel of spectacular wonders – the dizzying kaleidoscope of corals, sea fans, tube sponges that spread through nooks, tunnels, caves, and crevices. The marine life is strikingly diverse, and it includes stingrays, turtles, morays, parrotfish, wrasse, etc. The clarity in this marine realm is pretty good, so you'll be able to see all this spread in front of you without any problems whatsoever.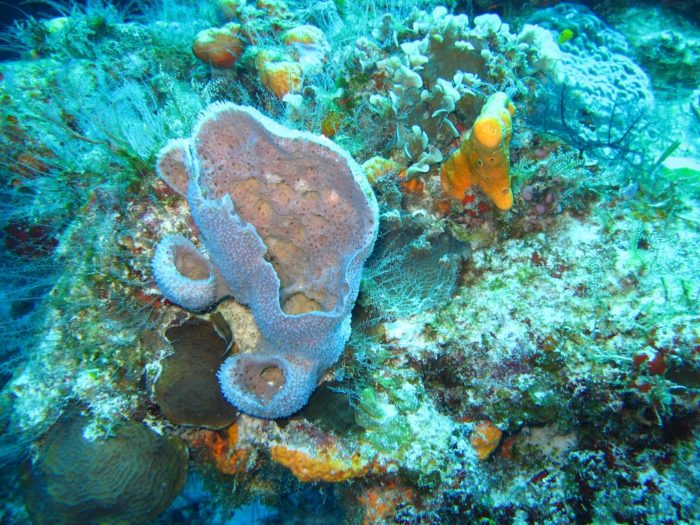 With over 700 islands, atolls, hidden cays and lost lagoons, the Caribbean is like a playground of hidden treasure chests waiting to be discovered and popped open. This natural gold that gleams under the tropical sun has fascinated adventurists over centuries, and it is just as impressive above the water as it is below. This is why the Caribbean Sea is a perfect backdrop for your first scuba diving experiences. You are guaranteed to fall in love with this aquatic activity if you try it out in this corner of the world.