Planning to visit Lorne Victoria soon? Well, it will be the most memorable trip. Do you know what will make your trip even better? A trip down the Great Ocean Road. I loved the ride along the edges of the cliff and the majestic rock formations. If you want to take time to enjoy the finer details along the road, ditch tourist buses. They are often crowded anyway. The best option is to split a rental vehicle or hire a campervan with other backpackers eager to explore the iconic sites.
Lorne Victoria is a seaside town along the great ocean road and is a home for various outdoor pursuits. Apart from the famous Lorne attractions, the town has art galleries, shopping centres, and hotels. The food is to die for. You will get a taste of the best Australian cuisines. Accommodation in Lorne is affordable, and there are plenty of options to choose from. Therefore, you can find a place to stay at a backpacker's budget. Here are some places to visit and things to do in Lorne.
1. Explore Erskine Falls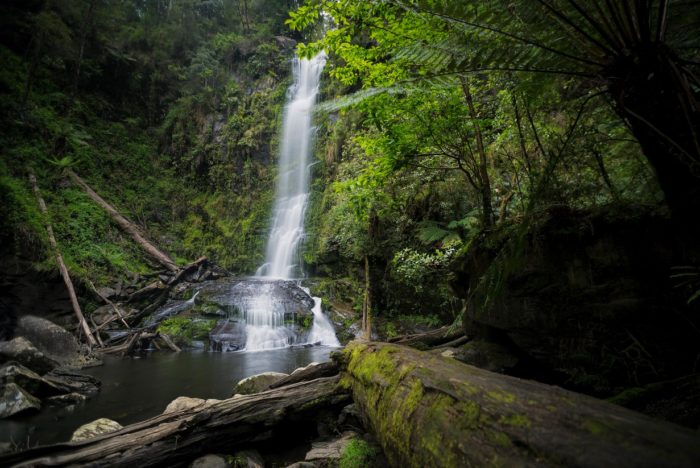 Erskine Falls, Lorne – Photo © Paul Elliott on Flickr
When looking for a place to escape and unwind, then you should visit Erskine falls. It is a short distance from Lorne town. I love the peace and tranquillity you experience when taking a walk along the trails. If you fancy a long walk, track from Erskine River to straw falls. The serene environment is relaxing and breath-taking. It is one of the popular places to visit in Lorne for the spectacular view of the falls. A picnic here is unforgettable.
2. Go to Lorne Beach
Your trip is incomplete if you don't spend time in Lorne beach. Take time to sunbathe on the sandy beach and play games. Don't forget to swim between the flags and jump on the trampoline. After a few hours in the water, you can take a walk along the coastal line. You can also hire a bicycle if you are up for some exercise.
Besides, cycling is a great way to explore the beautiful surroundings and spectacular views. The main beach usually has lots of visitors during the summers. Therefore, if you are looking for a quiet place, you may have to go elsewhere.
3. Spend the Day at Live Wire Park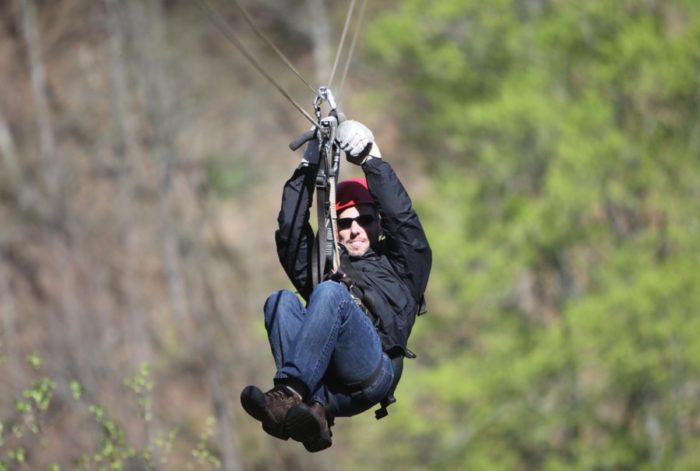 Photo © Pixabay
If you are looking for adrenaline rush activities, then Live Wire Park should be in your itinerary. You can glide and zip through canopy treetops. It hosts Australia's extreme shockwave zip coaster which is about 525 metres long. If you are afraid of heights like me, you can still enjoy the fantastic views from a short circuit. There are lots of fun activities and puzzles for the best outdoor experience.
4. Camp at Cumberland River Holiday Park
Cumberland River Holiday Park is a lovely place to camp by the sea. I think it's the best accommodation in Lorne. Apart from the scenic views, you can go snorkelling, trout fishing, and surfing. It is simply a backpacker's paradise featuring cabins and tent sites with a waterfront location.
5. Enjoy the Spectacular Views from Teddy's Lookout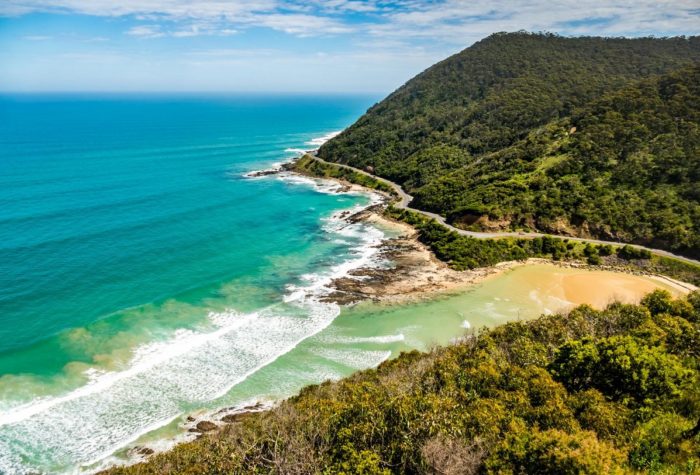 Teddy's Lookout View – Photo © Russell Charters on Flickr
You won't appreciate the beauty of Lorne Victoria coastline until you view it from Teddy's Lookout. The viewing platform offers a picturesque view of the Great Ocean Road coastline. Watch how the St George River disappears into a small cove. If you are lucky, you might see the koalas and wallabies. Rise early to enjoy the sunrise over Lorne beach, or you can watch the sunset.
Lorne has many exciting places to visit and fun activities. You only need enough time to explore this small paradise. So get your backpack now and get started on this adventure.
Author Bio:
Emily Lapm is a freelance writer, working closely with many aspiring thinkers and entrepreneurs from various companies. She is also interested in travel lifestyle and loves sharing her travel experiences through her writing.