Well-known for its world-renowned museums, charming canals, and picturesque parks, Amsterdam is one of the most popular tourist destinations in Europe. The capital of the Netherlands oozes charm at every turn. Whether you wish to hop on a canal boat cruise, admire world-class paintings, or enjoy outdoor activities at one of the city's magnificent parks, it's easy to see why Amsterdam has a reputation of being one of Europe's most beloved cities. To help you decide where to go, I've put together a list of the best attractions in the city.
1 Vondelpark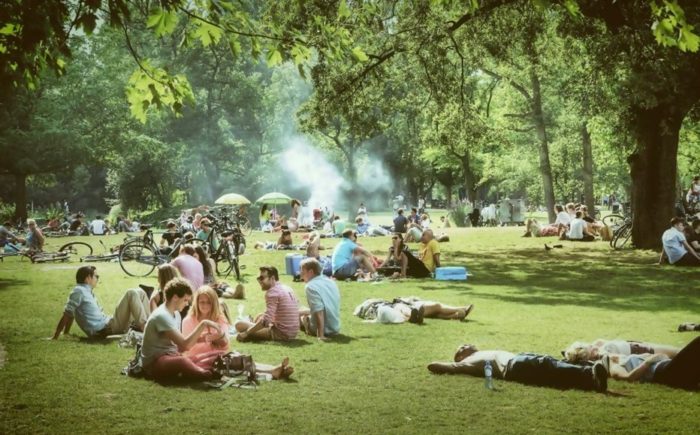 https://www.helloamsterdam.com/app/uploads/2018/08/Vondelpark_Amsterdam.jpg
Located in the old district, Vondelpark is the most famous park here in Amsterdam. With its peaceful ponds, beautiful sculptures and statues, and dozens of well-maintained pathways, this lovely park attracts thousands of both locals and tourists each day. If you are visiting in summer, make sure to catch a show at Vondelpark's open-air theatre. Travelers who wish to have a snack will be happy to hear that the park is home to a couple of excellent restaurants and bars such as BlauweTheehuis and Café Vertigo.
2 Bloemenmarkt
There is no shortage of cool Amsterdam attractions and Bloemenmarkt is definitely one of them. Located on the Signal Canal on several houseboats, Bloemenmarkt is the world's only floating market. Expect to see everything from daffodil and narcissus to Amsterdam's signature tulips.  The market is open 7 days a week and has a nice gift shop where travelers can purchase a souvenir or two to take back home.
3 Anne Frank House
Anne Frank House is one of Amsterdam's most famous attractions. This fabulous museum is located along the Prinsengracht canal and attracts thousands of tourists from all over the world each day. It is dedicated to the best-known victim of the Holocaust, the young Anne Frank. This is a place where you can learn a lot about Anne's life and actually see the room where she spent her childhood days.
4 Canals of Amsterdam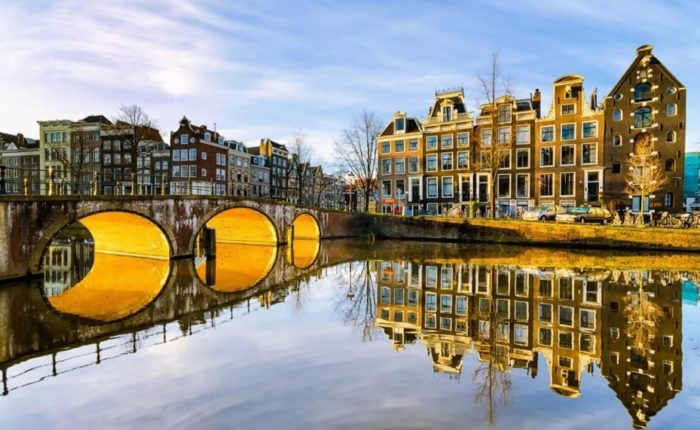 https://www.helloamsterdam.com/app/uploads/2018/08/amsterdam-canal-cruise-things-to-do.jpg
My favorite thing to in Amsterdam is to go on a boat cruise on the canals and experience the city from a different perspective. Built during the 17th century, the canals of Amsterdam are a UNESCO Heritage Site and one of the most important attractions in the Netherlands. The good news is that there are many boat canal tours to choose from. Whether you wish to hop on a boat and experience a romantic candle-lit cruise, go on a children friendly boat excursion, or take the popular canal museum boat tour, there is something for every traveler. Going on a canal cruise also offers travelers an opportunity to admire traditional Dutch architecture from the water.
5 The Van Gogh Museum
Home to the world's largest collection of artifacts and paintings from the famous Dutch artist, the Van Gogh Museum is a must-visit destination when exploring the capital of the Netherlands. Here, you will find more than 200 paintings and 500 etchings and drawings, as well as some of Van Gogh's most famous works such as The Potato Eaters and Sunflowers.
6 The Rijksmuseum
Art lovers will definitely fall in love with Amsterdam after visiting the extraordinary Rijksmuseum which is located in Museum Square. Founded in the 19th century, the museum boasts over 250 rooms and millions of artifacts including paintings, handicrafts, manuscripts, books, and medieval sculptures. What are the highlights of the museum? Rembrandt's masterpiece Night Watch is definitely the number one artwork here. The museum also houses paintings from artists such as Johannes Vermeer and Frans Hals. Of course, guided tours of the museum are available.
7 The Heineken Experience Tour
If you get tired from the museums and parks and wish to have a drink or two, I suggest going on the Heineken Experience tour. Heineken is one of the most famous beers in the world and as many of you know, it comes from the Netherlands. During the tour, visitors will have an opportunity to learn about the history of this beer and see how it's made. The tour ends with a visit to the factory's tasting rooms, so you probably won't stay thirsty here.
8 Dam Square
A favorite gathering spot for tourists, Amsterdam's Dam Square is where all the action is. The square is home to dozens of interesting sites such as NieuweKerk, National Memorial Statue, and the fabulous Madame Tussauds wax museum. Here, you will also find the 17th-century Royal Palace where members of the Dutch Royal family once used to live. If you get thirsty or hungry, there are many cafes, restaurants, and bars in the vicinity.
9 Red Light District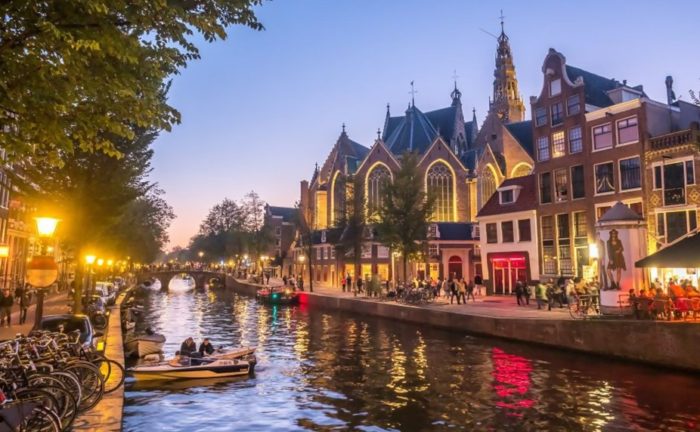 https://www.helloamsterdam.com/app/uploads/2018/08/Red_Light_District_Amsterdam-things-to-do.jpg
Amsterdam's Red Light District, the popular De Wallen is all about adult entertainment and those Amsterdam coffeeshops where no one comes for coffee. From small museums to sex shops and an abundance of bars, this designated area for legalized prostitution attracts many visitors in the evening. However, there is more to the Red Light District than just sex entertainment. There is the Ons' LieveHeer op Solder museum, as well as the Gothic-style Oude Kerk church. It is worth mentioning that it is not allowed to take photographs of the sex workers in De Wallen.
10 Stedelijk Museum
Travelers interested in fine modern art should pay a visit to the Stedelijk Museum. It features a large collection of contemporary and modern art and includes works from artists such as Jackson Pollock, Henri Matisse, Andy Warhol, and many others. Expect to see nearly 100,000 art pieces including sculptures, drawings, and paintings.