Have you ever wondered how it feels to be up in the air, riding the first type of aerial transportation ever known? Experience what it's like riding a hot air balloon, enjoying the cool breeze in the sky, and viewing captivating sceneries of each destination as you travel by air. All over the world, there are great number of hot air balloon ride destinations to explore and delight in taking good pictures of each stunning landscape and sea view high above. It would certainly give you a chance to keep good memories of each place you visit. What's great is that you get to splurge on brilliant treats like fine wine soon as you get back on solid ground. Some offer a hearty breakfast before launch. An average number of passengers would be around four to eight though a romantic ride for two would be memorable. Here are 20 best hot air balloon rides from around the world:
1. Cappadocia, Turkey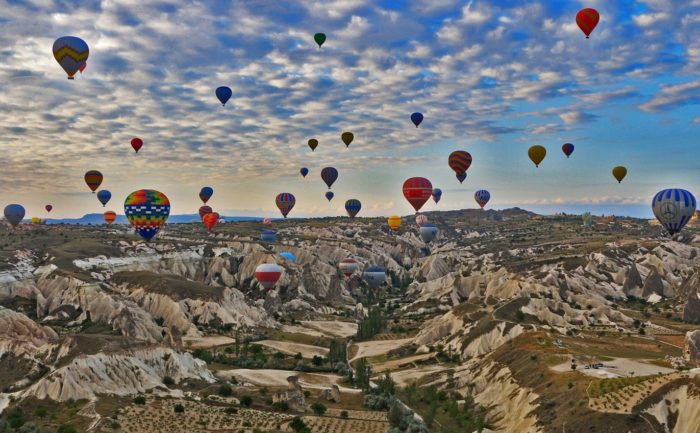 Cappadocia has one of the unique land formations in the whole world, making it one of the best destinations for hot air balloon rides. Experience a breathtaking moment when you soar up to 1,000 feet above twisted rock formations, pillars are known as fairy chimneys and clandestine churches at Cappadocia in Turkey. 2,000 years of erosion created the stunning rock structures making landscapes in Turkey the best to capture on photos. March to December is perfect to enjoy the favorable weather on balloon rides. Have a bird's eye view of the limestone houses in Cappadocia and enjoy a breakfast before taking off.
2. Napa Valley, CA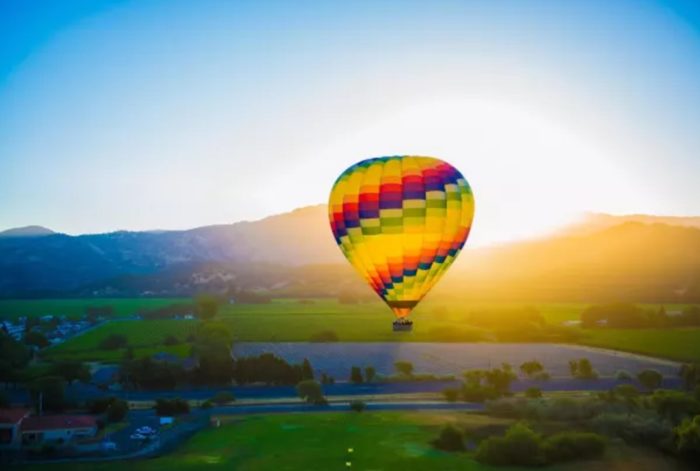 Long before Napa Valley became a renowned for its food and wine, it was known for its hot air balloon rides. It is best to fly between April and October when the weather is best in Yountville, a quaint town where the launch site is located alongside the French Laundry Restaurant. Soaring high on hot air balloon, you will catch a glimpse of the green rolling hills and huge vineyards with spectacle on clear days to the Sierras and San Francisco. Like any other balloon ride packages, savor a hearty breakfast with wine when you touchdown. Its beautiful landscapes make it one of the perfect destination for hot air balloon rides from around the world.
3. Serengeti, Tanzania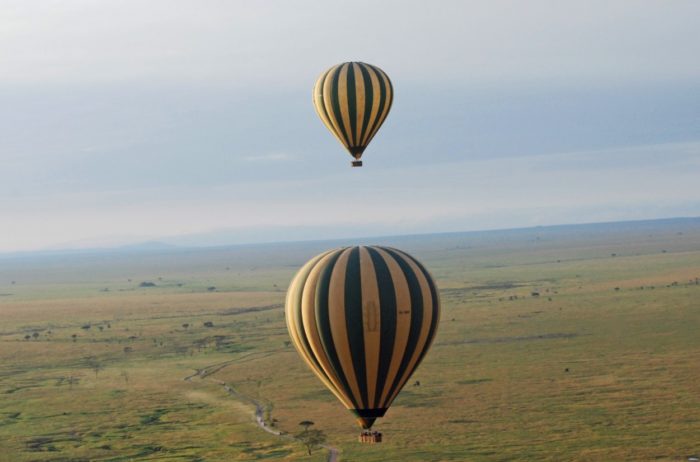 You get to enjoy a spectacular view of Serengeti from an extraordinary vantage point in its adventurous hot air balloon rides.  You can witness hippos relaxing in the pools, lions feeding on their prey after a fresh attack, and a den full of hyenas. Riding hot air balloons in Serengeti enables you to enjoy a tranquil voyage on a hot air balloon with an opportunity to take amazing photos from high above. You get to see wooded hills beside vast plains and bodies of water lined with acacia and fig trees that turn orange color at sunset. Enjoy a champagne breakfast while enjoying mango trees all around.
4. Albuquerque, New Mexico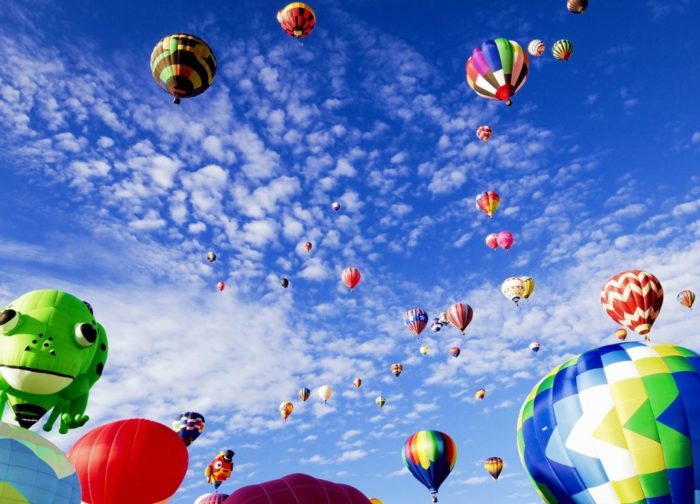 Above five hundred multicolored hot air balloons fly each October in Albuquerque New Mexico for the International Balloon Fiesta. It is the biggest event worldwide with a chance for small-time to professional photographers to shoot. They have a 365-acre park intended for Balloon Fiesta which also hosts unique-shaped balloon fairs and famous night balloon glow soon as pilots launch their burners all at once. This is one marvelous experience you will never forget so take advantage of the colorful display of balloons operated by worldwide representatives. The festivity, landscape, and huge crowd make it one of the best places for hot air balloon rides around the world.
5. Melbourne, Australia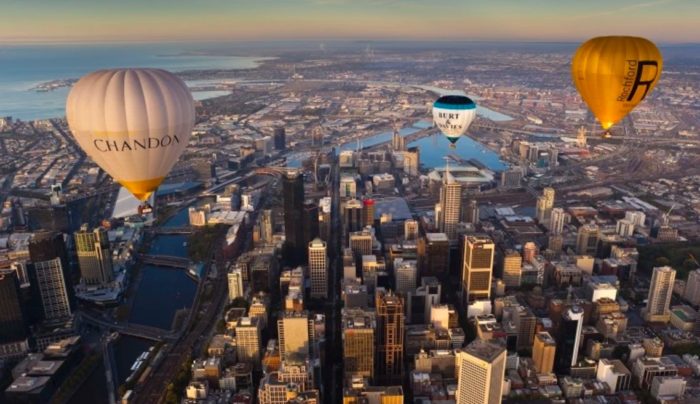 Discover Australia's second largest city, with an excellent opportunity to get a bird's eye view of Melbourne's central business locality. Capture the distinguished landmarks such as the Rod Laver Arena, which is the place of the Australian Open. Of course, the famous Melbourne Park must not be missed as you take photos high above the gleaming skyline. Your adventure ends with an optional breakfast with champagne.