Photo © Sunyu on Unsplash
Visiting Thailand for the first time? Thailand is a city endowed with beauty and a perfect touch of culture. You may be wondering what to bring home as a reminder of your Thai Trip. Well, here I am going to discuss the best souvenirs from Thailand that you can't afford to leave behind.
Backpacker Bracelets
When looking for things to buy in Thailand, you will realize backpacker Bracelets are in every shop. They are quite popular since they are quite a distinct souvenir yet very cheap. They are all over in southern Asia so If you are planning to visit a number of Asian countries, it will not be a wonder for you to have a number of these bracelets on your list each reflecting a different country since they are irresistible.
Benjarong Ceramics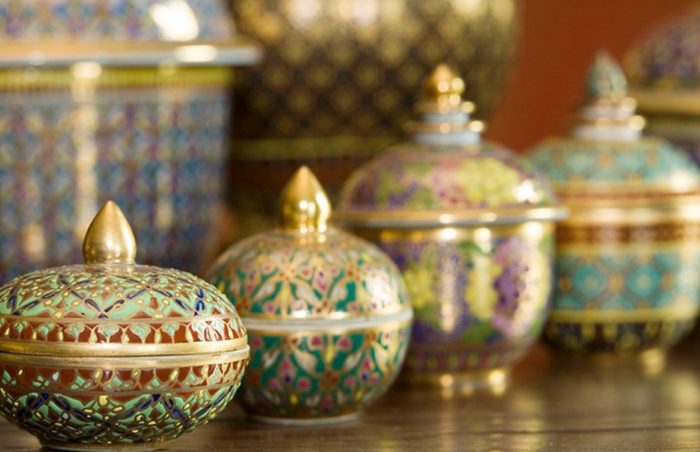 Photo © AsianInsights on Flickr
If you are looking for Thailand gifts to bring home to your loved ones, Benjarong Ceramics is a perfect idea. Benjarong is a term which means 5 colours. They are crafted with the keen observance of art.
If you are a traditionalist, the process of making this magic ceramic will definitely amuse you. The five colours are brought forward from drawings of patterns which are filled with colours, later a touch of golden liquid is applied to the design.
In order to produce a long lasting and firm desire, the final porcelain is then passed through heat. This gives it the shiny bright look. This Thai art is traced from Benjarong village located 40kms from Bangkok. If you are an art fan, then this is a village you don't want to leave Thai without visiting. There you will see art being taken from scratch.
Wooden Croaking Frog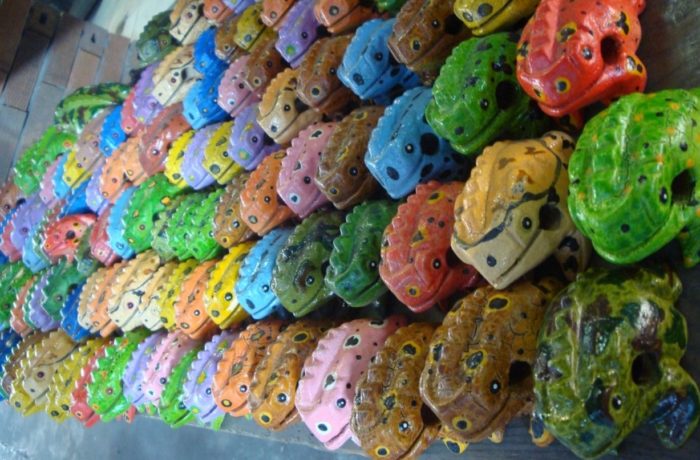 Photo © Suradej Chuephanich on Flickr
Are you wondering what to buy in Thailand for your kids as a surprise? Croaking frogs will catch your kids by surprise. When this frog is being crafted, a playing stick that fits perfectly in its mouth when not in use is also made.
This stick is the one that is used to rub the wooded frog at the back and it produces a croaking sound. Initially, these frogs were being made as toys for Thailand children but with time, the Thai community started perceiving them to have some source of fortune.
They believed whenever they were rubbed at the back, they would bring forth wealth and a great harvest. However, till to date, these handicrafts are still perfect toys for children and I am definitely sure your child will like it.
Wood Puzzle Games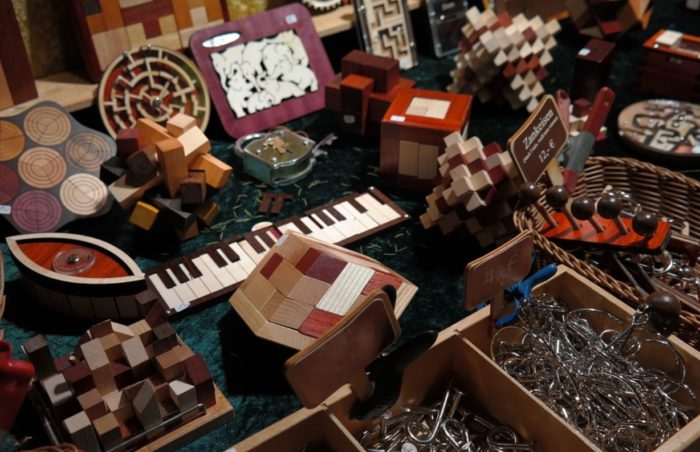 Photo © Pixabay
Among many souvenirs, you will be fortunate to collect for your family and friends, wooden puzzle games like Shut the Box game will stand out. It is crafted from natural hardwood. It is for your children to play with it as it has only six interlocking pieces, It comes with Shut the Box rules and strategy which make it even more fun for adults and children to play.
Elephant-Shaped Souvenirs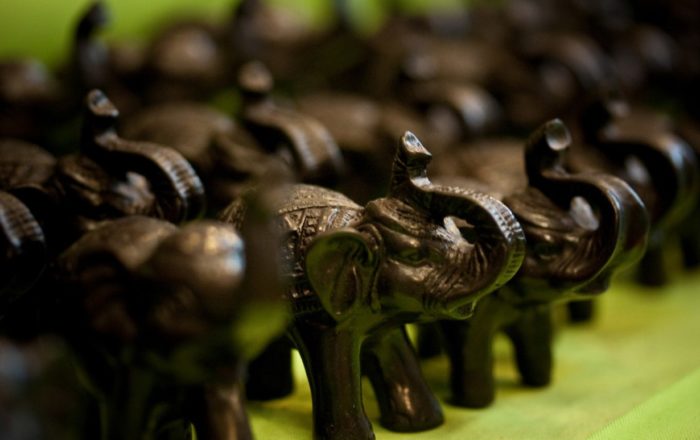 Photo © Ursula on Flickr
You might wonder why almost every furniture, temple, house, paintings or even decor around the Thai community has a likeness of an elephant. This is because elephants are the major national animal in Thai.
If you want to bring home unforgettable souvenirs, then look out for this elephant shaped in bronze moulds, pottery sculptures or even in ceramic dishes. They are very beautiful. It can also give you numerous Thailand gift ideas as it can even be curved in ornaments, jewellery and many more.
Thai Fabric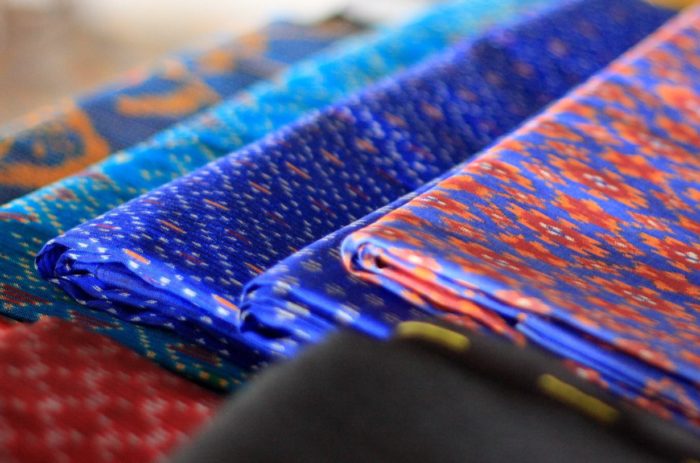 Photo © Denny Wells on Flickr
This is a great souvenir to buy as it is made with colourful woven fabrics with lovely traditional art. Some of these souvenirs include trousers, hats, scarves as well as tops, slippers, shoes, kid' toys among others. Everyone wants to wear something unique and memorable. In Thailand, all these you will find them at ease.
Summary
Buying souvenirs can be one of the fun and memorable parts of your travel experiences. Many people buy them as reminders, something that they can look back and remember how fantastic their vacations were in once or more in a lifetime.  
Author Bio:
Emily Lapm is a freelance writer, working closely with many aspiring thinkers and entrepreneurs from various companies. She is also interested in travel lifestyle and loves sharing her travel experiences through her writing.