Wherever you may be in Texas – Waco, Austin, San Antonio, Houston or elsewhere, there are many things to do and see. Like being on top texas beaches is a must for any traveler or locals. When you have kids, you have to choose the sights carefully. If they are too kiddish, they will bore you – the adult. If they are too grown up-ish, they will bore the kids. Another thing, it does not matter what time of the year it is. There are many indoor and outdoor attractions to see with kids in Texas.
Visit the Dr. Pepper Museum in Waco
It might not be anything close to Charlie In The Chocolate Factory, but it will instill some sense of business and industry in the young ones. Dr. Pepper is a popular soft drink right from Texas, so the kids will take a special interest in learning its history.
With this soft drink being close to 150 years old, many memorabilia is on display just for you and the kids. Of course, the icing on the cake will be a rendezvous at the Frosty's Soda Shop for drinks.
Visit the SeaWorld in San Antonio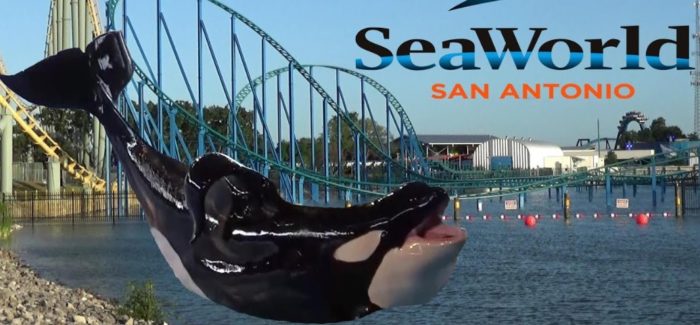 The SeaWorld in San Antonio, Texas, offers many thrills for grownups as well as kids. Be advised that it is best to buy tickets a few days in advance so that you can save money. For a better deal, you may also get a dining pass for a full day.
Your kids will definitely love the close interaction with aquatic animals. Here, your children will also have an opportunity to learn how human beings interact with animals. If they find education a tad boring, they will love the roller-coaster ride on the Great White. A close-up view of dolphins doing a few tricks is always welcome.
Visit the Chaparral Ice Rink
Hard to believe that this ice rink stands on a defunct mall, but it sure does, and it packs a lot of fun for your kids. First, they can try ice hockey; of course, there are professionals to guide them. They can also try some exhilarating ice-skating. If you are looking for indoor attractions to try with your kids, this is a nice place to have fun in Austin. This ice rink is open to skaters of all skill levels.
Morgan's Wonderland for Kids under 10
It can be hard to choose attractions for kids under 10 years, being the explosive bundles of energy that they are. That is why a theme park such as Morgan's Wonderland in San Antonio is a good choice for them. Although this theme park is designed for special needs individuals, well, there is a lot of fun to go around. It is a not-for-profit venture too, so it helps to go there because the proceeds go to good causes.
Splash Waterpark, Sheridan, Texas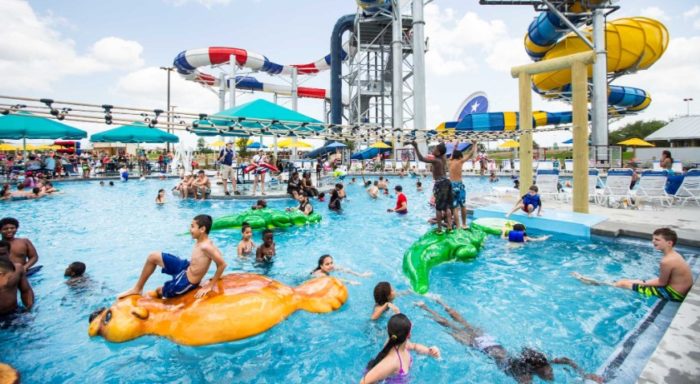 Kids love water games and waterparks always are a thrill. Go to the Splash Waterpark. There are big slides for the grownups and mini slides for the young ones. The kids will never forget the kind of experience that they will get here. They can even play mini-golf!
At 1.00 PM daily, everything at the waterpark stops so that they can honor the police and military and play the national anthem. While this is a small waterpark, there is a lot of fun for little kids and their parents.
Visit the Waco Mammoth National Monument
In 1978, Eddie Bufkin and Paul Barron found very interesting things in a dig – the fossilized bones of 16 mammoths. This led to the creation of this national monument in Waco, on 5 acres of land. The dig site where these bones were uncovered is still available and well preserved. The entry fee is minimal, no reservations are needed and most importantly, there are 45-minute guided tours taking place every half hour.
Enjoy Your Time In Patterson Park, Austin
Take your kids to Patterson Park so that they can let up some of their stored energy. This park is a gold mine. It has basketball and volleyball courts, notched trees for climbing, playgrounds and a mini skating ramp to name but just a few of the attractions. Your kids will have so much to do and not enough time in which to do it. There are guides and experts, so you need not worry too much about their safety.
Cave Without a Name, Boerne
Just 11 miles from Boerne in the northeast direction, you will get an opportunity to see stalagmites and stalactites in their full glory. The Cave Without a Name is the most beautiful cave that you have ever seen. It has excellent natural draperies, rimstone dams, flowstones, and many more features. As a living cave, these features are always changing depending on the season. The paths around the cave are smooth and safe for kids.
Arbor Hills Preserve, Plano
This is a big preserve with good trails for people that love the outdoors. Let your children gear up in their hiking shoes, pack some snacks and water and hit the trails when it is sunny. Insect and bird songs rend the air, there is a lot of shade too and you can hike for many miles if you like.
Austin Nature and Science Center
It is not always easy for you to find a freebie venue where your children can have fun. However, the Austin Nature and Science Center is one such place. You not only go in free of charge, but you also give your children the opportunity to learn something important. Children are actually encouraged to touch and feel the science and nature artifacts on display.
Space Center, Houston
If you are in Houston, do not leave without taking your kids to see the NASA Space Center. They can see rockets, as well as real-life rock and soil samples from the moon and other projects. This is an unforgettable experience and space education is just awesome.
Silver Spur Guest Ranch
This is a great place to fire up your children's imagination to help them know how life runs on a ranch. They can ride horses, eat real cowboy grub, tell stories around a campfire and do much more. There are trails in the ranch for hiking and western artifacts to admire.
Lake Travis, Leander
Here, you will find a waterpark with slides for children. There is plenty of activity for grownups too. There are children's swimming pools and adults-only pools. Time passes fast on Lake Travis with so many fun things to do.
National Cowgirl Museum, Fort Worth
America honors her women well and that is why the National Cowgirl Museum and Hall of Fame is dedicated to incredible cowgirls. Western films air on large screens. Who knows? You may even catch Calamity Jane on the screen.
The Alamo, San Antonio
As long as your kids are 5 years or older, take them to The Alamo. This is a place of history, which spreads over 300 years. In 1836, one of the greatest battles took place in this mission. You can take a guided tour for the children; see firing demonstrations and fire starting and other interesting things.  
Conclusion
These are only 15 best things to do in Texas with kids. There are hundreds, possibly thousands more. Let us just say that you can engage in a new adventure each day of the year and not exhaust them.