Introverts, lone wolves and everyone in between who loves traversing the world on their own knows the challenges that accompany the idea of solo travel. This is especially relevant for those who like to see the places that are not touristy hotspots but rather less traveled routes brimming with unexplored vistas. Years ago, cruising was the personification of how retirees chose to travel, but it has since faced a change of image, one that includes perfect itineraries for travelers of all ages, and it's now becoming more adapted to this specific group of travelers: those who like to be alone in the crowd.
Cruising combines the perks of seeing the most exotic spots on the globe with the comfort and safety of traveling with a pack, so if you're up for another solo adventure, you can definitely put this option on your list of top picks for your next travel itinerary!
The changing cruise scene
In addition to becoming more popular among younger couples, families, and teens alike, many cruise lines are going the extra mile to accommodate their lonesome travelers. They have noticed the growing trend of solo travel in general across the world, so this change comes as no surprise, and in fact, benefits both the traveler and the lines involved. Once upon a time, solo travelers would have to pay the single supplement, meaning that if you wanted to take the voyage alone, you'd still have to pay for two.
Now, many cruise lines offer studio accommodation for singles, as well as an array of activities and onboard classes that are suited not just for partners or groups, but for solo travelers, too. That said, many cruise lines no longer insist on the single supplement, and they, in fact, encourage the solo travel culture with their offers, so more cruise lines are bound to follow suit in the upcoming years.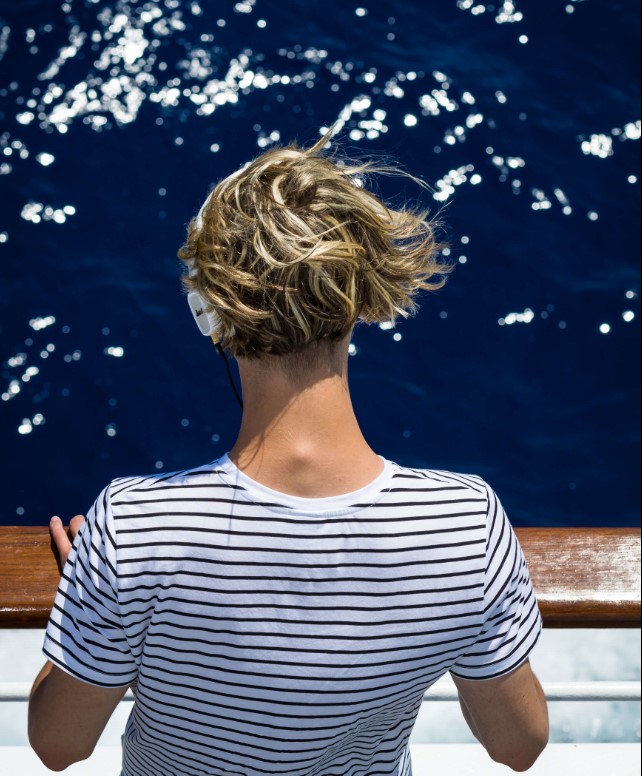 A wide range of activities
While the old-school cruise itinerary seemed to be perfect for couples and families, with so many dance classes and dining for two options, the modern cruises are comprised of numerous activities that will appeal to those traveling on their own. For example, you'll notice that single-friendly cruises often emphasize the slots in their schedule designed to have singles mingle during a cocktail party, or offer classes that don't require a partner.
On the other hand, some lines take it a notch further by ensuring that their singles find the right match for activities that do require a partner, and that they would still like to attend, thus ensuring compatibility.
Diverse travel itineraries
Those who have already had the chance to set sail and see the world have had the opportunity to make up their mind, but solo travelers are only entering the cruise scene, so the majority of them still don't know if they'd repeat the experience. However, cruises now come in different lengths and with numerous destinations involved. So, for example, you can choose from various Sydney cruises that last only a weekend, before you commit to a longer itinerary to a faraway, exotic destination.
It will look and feel just like the longer cruise voyage, only in a more compact form that gives you the freedom to check out the amenities and see if the style of travel suits you. This may have been unprofitable back when cruising only started blooming, but it's now a widely accepted option to have a quick getaway while you're still in the discovery process.

Social events
If you love the idea of traveling alone, but you'd prefer to chat over a meal with someone of similar interests, then you can rest assured your cruise line will try their best to meet this need. In fact, a growing number of cruises now offer mingling events for singles specifically to help you establish some connections from the moment you step on board.
Then again, others focus on solitary activities, with dining times in reserved areas to have your lunch with people who have also taken the trip on their own. You'll always have the option to join a group for shore excursions, making it easier for you to see the sights without sacrificing your solo travel perks.
Safety first
Perhaps one of the greatest benefits of cruising solo is that you never really are alone, and yet you can enjoy a high level of intimacy and privacy wherever you go. Smaller, river cruises are often the first choice among solo travelers, but even the massive groups attract the lone wolves with their wide array of activities, and they all come with the same perk: your safety.
The staff will make sure they are at your disposal whenever you need them, while even though you'll be on your own in your suite, you can always make friends with like-minded individuals and feel even safer during your voyage. In fact, the strict onboarding procedures make it a far safer way to travel than your other options.
Although the single supplement is still an issue with certain cruise lines, and not every ship offers the same amenities you'd like, the rise of solo travel is already changing the cruising scene to your benefit. Make sure to do some research, talk to the right lines, and you'll be on your way to one of the greatest offshore solo adventures of your life!