Texas is famous for a good number of things – cowboys, footballs, and barbecue, just to mention a few – on the contrary, its 600 mile stretch of sparkling coastline has always been little known to the outsiders. That's kind of unfortunate because the Gulf coast of Texas has a lot to offer to the tourists. For example, Galveston Island is a haven for wildlife, and migratory birds and the bars of South Padre Island never fail to attract the spring break crowd. Whether you are a beachcomber, spring breaker, birdwatcher or adventurer, everything is larger and intense in Texas!  Here are 15 best Texas beaches:
1. South Padre Island Beach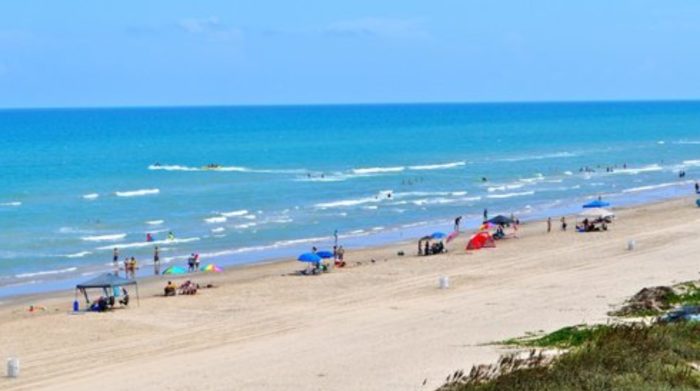 A tropical paradise off the southmost point of Texas, South Padre Island is a barrier islet on the Gulf of Mexico with 34 mile long beaches. Queen Isabella Causeway has joined the Island to the mainland. This beach is a favorite place for a retreat to the urban people and ideal for long lazy rest under relaxing sunsets on the gilded sands with a fruity cocktail on the edge of lips. Dolphin watching and horseback riding are popular on the island, particularly with families and teenagers. The South Padre Island, Birding and Nature Center, houses 300 plus species of birds including some rare genre and is a great place to seek solicitude.
2. South Packery Channel Beach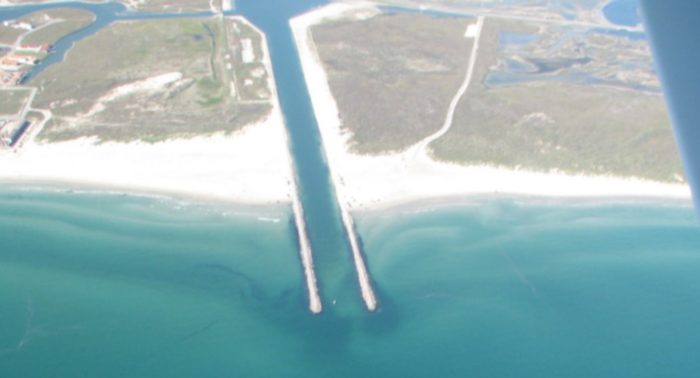 South Packery Channel beach is a sandy oasis between Padre Island and Mustang Island. It is also called as South Packery Jetty Beach for being home to some of the best jetty fishing in Southern Texas.  You can spin in tarpon, trout, kingfish or grouper here if you love fishing. The beach is quite famous for its serene and peaceful environment and a great place for swimming, surfing, and snorkeling. Being comparatively less crowded than other Texas beaches, it's a fine spot to bring over children to splash in the water or build sandcastles on the beach sand. Thus, it has to be one of the best Texas beaches.
3. Galveston Island East Beach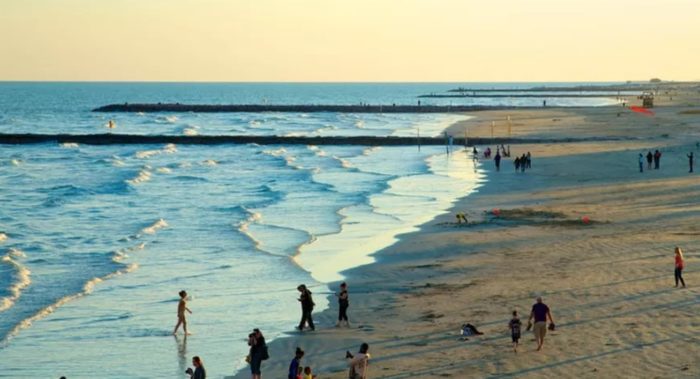 The east beach is the most popular and prettiest beach on the Galveston Island and is always floating with colorful concerts, festivals, and events of various types throughout the entire summer. During the quiet season when the beach seems to be a little deserted, it is the place for a long lonely walk, bird watching or fun fishing. The beach is, in fact, an unintentional by-product of the Galveston Port and Harbor construction project in the 19th century.  The attempts excavate the harbor more deeply shifted the current and resulted in the buildup of sands in some jetties that were subsequently filled up to develop the beach.
4. Boca Chica Beach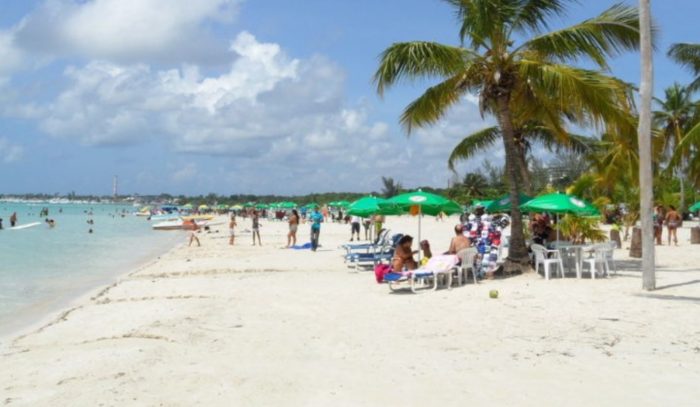 Boca Chica beach is perfect for a temporary escape from crowds and noises. It is situated on a sandy peninsula on the eastern side of Brownsville divided by the Brazos Santiago Pass and Rio Grande River flowing from Mexico. Until today, the beach has been able to be free of 'development' completely except a jetty extending out to the Gulf of Mexico and a few stilt houses.  Even though it is listed as a state park beach of Texas, there is no parking facility. So, miles of lonely sand and clear green water swooshing against the sand is a must-see for any tourist who wants a break from civilization. This beautiful beach has to be one of the best Texas beaches.
5. North Beach Texas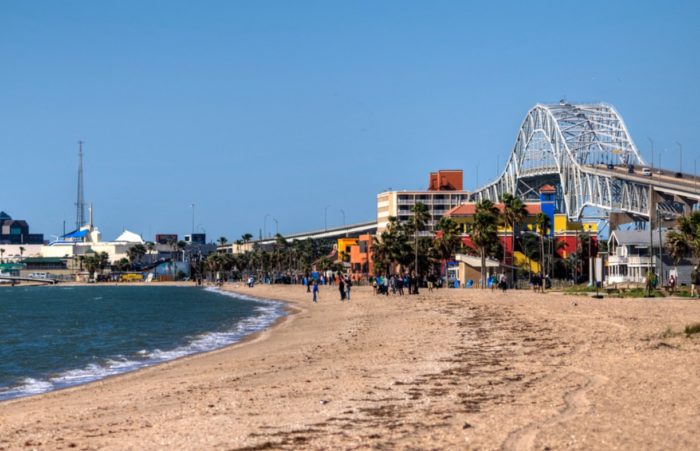 Formerly known as Corpus Christy beach, North beach offers more than surf, sun, and sand! Soak up some pristine, manicured white sands; take a dip in the Gulf, then cool off in a pleasant cabana against the silhouette of the Corpus Christy skyline. Some great Texas tourist attractions are just a few blocks away from North beach which has added to the charm of the beach. Famous WWII aircraft carrier, the USS Lexington has found its permanent home in the adjacent Corpus Christy bay and now is open for public visit. Texas State Aquarium, an assortment of a variety of animals, is also nearby and offer a great refreshment if you feel the sun too hot!
6. Rockport Beach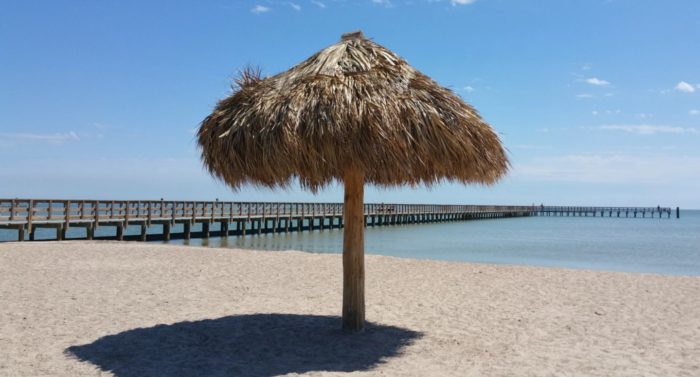 Accredited by the Clean Beaches Coalition as the first blue wave beach in Texas, Rockport beach is a marvelous crescent of stretching sands and cool shallows. It has a long number of picnic spots with shades, grills and tables, kids' playgrounds, volleyball courts and a lovely walkway along the shore. Being a declared bird sanctuary, many beautiful and colorful birds are often spotted in the area. To protect the environment, cars, dogs, overnight camping and fires are not allowed on the beach.
7. IB Magee Beach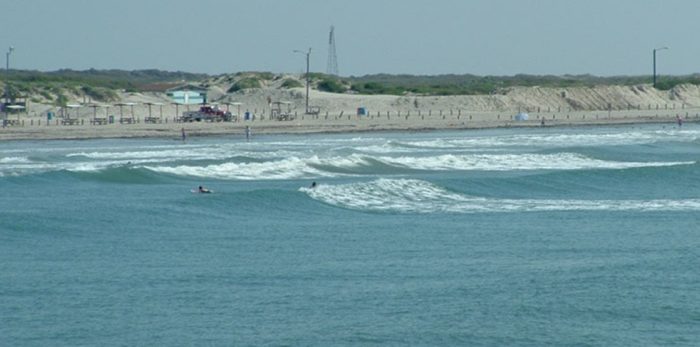 If you love fishing under the sun, swimming in ocean and camping on the beach at night, IB Magee is the beach you should be looking for! It is situated in Port Aransas on the north side of 18-mile-long Mustang Island and spans over a sparkling sandy area of 157 acres along the shipping channel. The beach is open for visitors all year round, encompasses 75 well-established campsites and an important part of Nueces County Park. One of best attractions in IB Magee Beach is 'Horace Caldwell Pier' – the 1240 feet long pier protruding into the deep of Gulf of Mexico.