Virginia is a southeastern U.S state where the first permanent English settlement was introduced. What you will love about Virginia is its captivating mosaic heritage. It is a state amassed by its rich cultural history of the 18th century, music heritage, captivating views, must-see parks or museums and unique attractions. Everywhere you go, you can get carried away by its spectacular mountain views, pristine beaches, wildlife adventures and enjoyable theme parks. If you are planning your vacation in this incredible state, make sure to check out our top most recommended places to visit. So here are Top 15 things to do in Virginia that you must not miss in taking part of.
1. Travel back in time in Colonial Williamsburg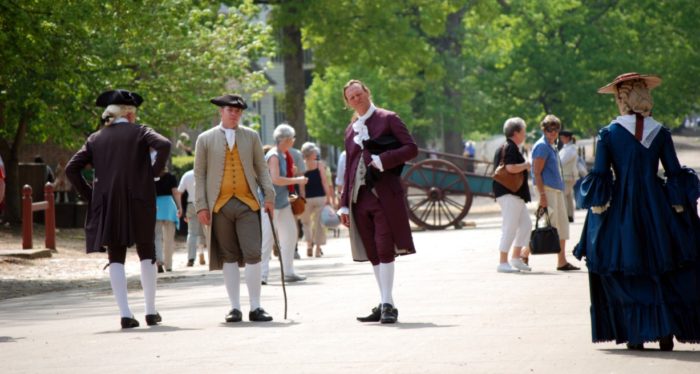 If you are searching for a place to understand America's history better, then Colonial Williamsburg is the perfect place for you. You can be fascinated by the world's largest living history museum come to life in the late 18th century. Become a citizen of the city for awhile and enjoy engaging with the friendly community while experiencing America's history firsthand from its struggles to its triumphs. Amusing re-enactments of costumed citizens add color and action which makes Williamsburg entertaining to visit for all ages. It has to be one of the best things to do in Virginia.
2. Visit Washington's, Mount Vernon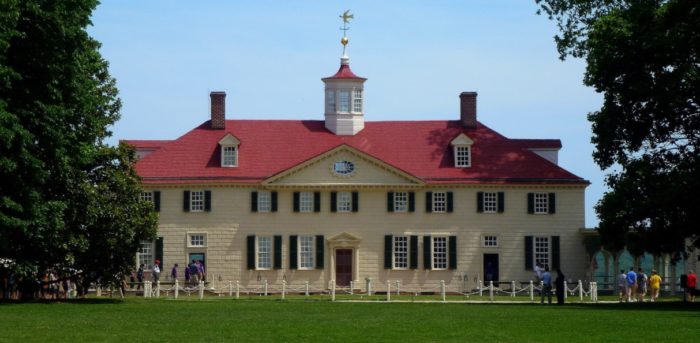 Mount Vernon is a popular estate owned by the family of the first president George Washington together with his wife, Martha. As it got listed on the National Register of Historic Places, this place is open for public viewing all year round. You can catch a glimpse of the beautiful evergreen garden and grounds overlooking views of the Potomac River, which was the President's pride and joy. As you stroll across the estate, you will witness magnificent well-preserved outbuildings and the classic Palladian-style house carefully restored to its original state. Its historical significance makes a visit here one of the top things to do in Virginia.
3. Tune in to Virginia Symphony orchestra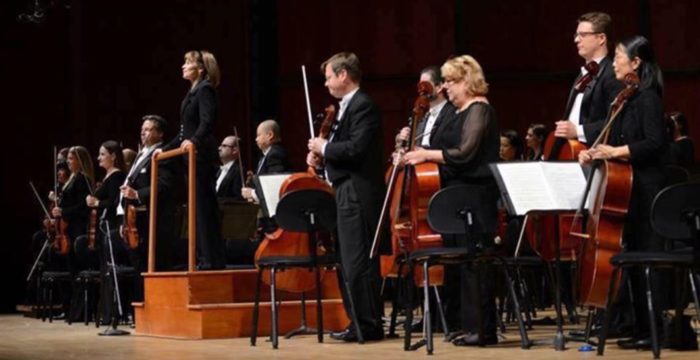 If you are looking for a mellower vibe after an adventurous stroll, you can listen to the Virginia Symphony play soothing sounds in the heart of Hampton Roads arts Community. You can witness a bit of significant musical history performed by prestigious orchestra players lead by master conductors. You will be carried away by the classical melodies being played while you relax and feel as though a bed of clouds is cradling you.
4. Explore Thomas Jefferson's Monticello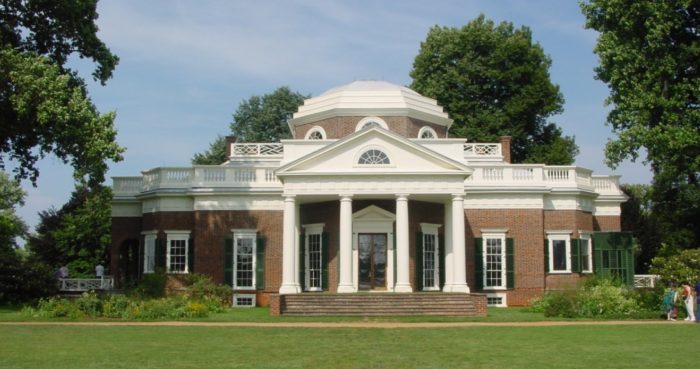 Monticello in Charlottesville was designated to be a National Historic Landmark and considered to be UNESCO World Heritage site. This is a must-see since it reflects Thomas Jefferson's personality. Be mesmerized by its eternal botanical gardens showcasing useful experimental and ornamental plants from around the world. The vast plantation also includes an up-to-date visitor center and a discovery room. You can watch interactive videos at the media center and buy souvenirs at the museum shop. 
5. Have a Taste of Virginia's Finest Wines
Aside from its rich cultural history and lavish sceneries, Virginia is also known as a wine destination. Choose from more than 280 wineries in the state and enjoy sipping their local wines. You can also attend their Annual Wine festivals offering you a chance to savor the natural flavors of Virginia's vintage wines. You can have a sampling of wine and their finest beers at every corner for a small price.
6. Take a dip into the famous Virginia Beach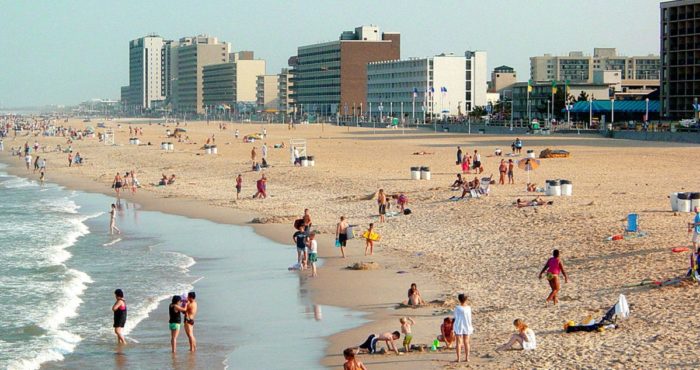 Virginia Beach is a 35-mile oceanfront coastline that can provide you an enjoyable and peaceful atmosphere. This beach is also known to be "The Longest Pleasure Beach" by the Guinness Book of World Records. Coastal Virginia offers you a ton of activities such as having a paddleboard lesson, surfing or kayaking across the lovely blue ocean. Apart from its recreational activities, you can also eat a variety of delectable cuisines at nearby restaurants. If you plan to have a weeklong family vacation, then you won't regret staying here for a long time.
7. Head to Virginia's Caverns
There are about eight caverns to visit in Virginia and its perfect for any season of the year. You will love to see the geological formations at the Shenandoah Caverns. Take your breath away by the unusual formations as you get intrigued by the hidden passageways underground in the Luray Caverns. As you take the tour of these caverns, you can learn stories how they got discovered and how they are formed.
8. Have a wildlife adventure at the Virginia Zoological Park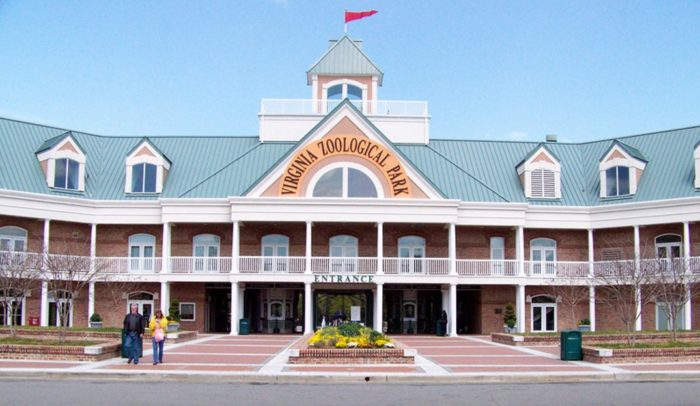 If you want to see wildlife creatures from different parts of the world, visit the Virginia Zoo. It exhibits hundreds of animals of various species across its 53-acre area. The Zoo has been open to the public in 1900 and is considered to be as one of the enormous attractions in Norfolk, Virginia. Attend animal exhibits and see them in their natural habitats. You can even experience underwater views of Tigers and otters swimming. You can certainly have a fun-filled day with family roaming around the zoo.
9. Try Backpacking on the Appalachian Trail
Embark on an unforgettable journey of the epic 2,190 miles from Springer Mountain in Georgia to in Mount Katahdin in Maine. The Appalachian Trail is open all year round and can be accessed from any point to all visitors. If you are looking for an adventure, grab your backpack on and conquer the great trail while discovering some untamed wilderness and scenic views. It could last you a week to months if your goal is to finish the whole course. So better be prepared with a sturdy tent and a sleeping bag.
10. Solve a Corn maze challenge in fall
Take a peek at Virginia's famous fall foliage where you can pick some pumpkin or challenge your way out to a corn maze. Ask your family out in fall and try a hay ride on the fields. The Crab Orchard Museum in Southwest Virginia offers an annual corn maze that is three-acres long. You can have a challenging maze in the dark and solve your way out using your flashlights. Try one of the biggest corn mazes in Northern Virginia during the Temple Farm Fall Festival where it stretches out to 24-acres long. 
11. Soar High above the Sky in Steven F. Udvar-Hazy Center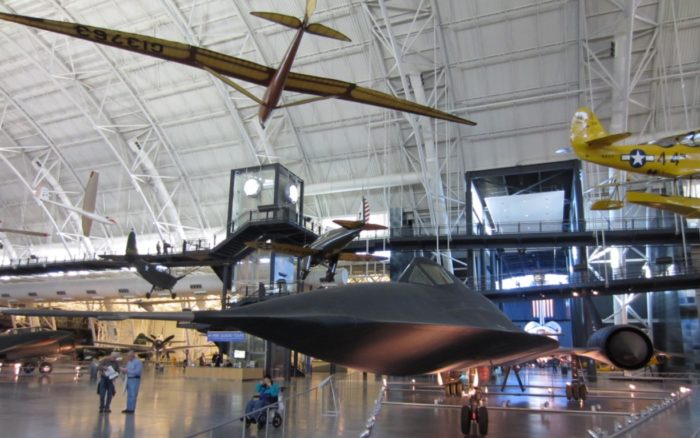 Steven F. Udvar-Hazy Center located in Chantilly, Virginia is a part of the Air and Space Museum in Washington D.C.'s National Mall. It has thousands of space artifacts, and aviation on exhibit in their two large hangars named the Boeing Aviation Hangar and the James S. McDonnell Space Hangar. You can try to fly a plane in their jet simulator. Watch air specialists repair and restore rare relics at the Mary Baker Engen Restoration Hangar. Over the Donald D. Engen Observation Tower, you can enjoy gazing over bird's eye views of flying at Washington Dulles International Airport.
12. Pay respects to the fallen heroes at the Tomb of the Unknown
Located inside the Arlington's National Cemetery, you can find the Tomb of the Unknown Soldier. You can pay your respects in great honor to the American soldiers who lost their lives without being named. On top of a hill overlooking Washington D.C, the remarkable seven pieced Yule marbled monument lies. You can read meaningful inscribed words at the back of the tomb saying "Here rests in honored glory an American soldier known but to God."
13. Relive Shakespeare's famous plays at American Shakespeare Center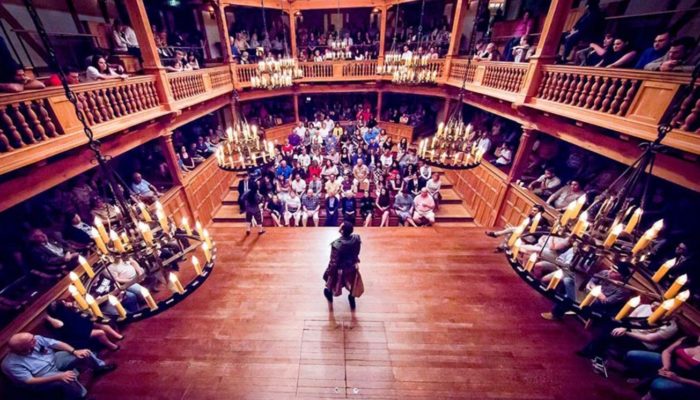 Feel alive and appreciate the world of Shakespeare's plays at one of the most respected theater companies in the world. The American Shakespeare Center is located in Staunton, Virginia that features plays such as Romeo and Juliet, Taming of the Shrew, a Christmas Carol and Much Ado about Nothing. The theatre is internationally recognized for the works of the great William Shakespeare. Here, you can gain a deeper appreciation and understanding of his playwrights after watching the shows.
14. Gaze at the stars at McCormick Observatory, Charlottesville
If you are looking for a place to stargaze, head onto the McCormick Observatory at the University of Virginia. The place is open to public every first and third Friday of each month depending on weather conditions. Take a closer look at the high body masses through their high-powered telescopes. Be mesmerized by the solar eclipse during the solar observations at the astronomy department.
15. Visit a wide Art collection at the Virginia Museum of Fine Arts
This Virginia attraction is a hidden paradise of impressive artworks from Picasso down to Fabergé. You will have a sense of European vibe once you enter the museum found in Richmond. It feels as though you went inside the great museums of Italy, France, and Greece. With its inviting displays of modern art and other exhibits, you'll surely love to visit it more than once. The museum is open to the public, and the best part of it is that it's free! You will surely have a fabulous day spending your time gazing your eyes around the awe-inspiring works of art, making it a one of the most family friendly things to do in Virginia.
The state of Virginia welcomes visitors coming from every Region all throughout the year. This is absolutely a perfect holiday destination for a fun-filled vacation for all ages. And you should not miss taking part in all of the above-mentioned things to do in Virginia.