France has long held the title as the world's most-visited tourist destination thanks to its historic and cultural treasures of Paris, the glamour of the Riviera and gourmet experiences of Provence. But, many travelers today choose to take the road less traveled and trade famous tourist sites for gorgeous historical villages and medieval towns France has to offer. If you're looking to do the same, here are some of the France's most enchanting towns to visit this year.
Romantic Annecy
Annecy is the biggest and probably the most popular town on this list. It's a super-romantic town in the Upper Savoy region of eastern France that overlooks snowy mountain peaks and rests on a beautiful Lake Annecy. One of the main attractions of this little spot is the numerous terraces that line the canals and a picturesque 12th-century castle built right in the middle of one of the canals. Annecy's winding cobblestone streets, fairytale houses and bright flowers will make you want to stay in this French town forever. You can spend your afternoons exploring the town and enjoying famous French croissants and a cup of coffee while admiring the old architecture. When you get tired, take a nap on the fresh grass or take a dip in the lake.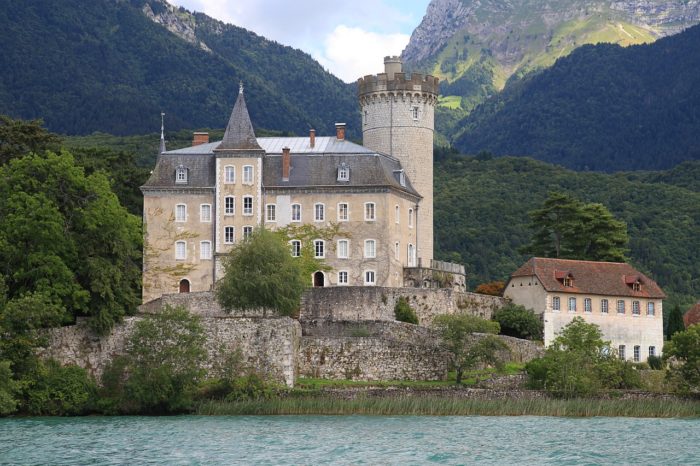 Magical Eguisheim
The second picturesque town among medieval towns on this list is the birthplace of vine growing in Alsace, the town of Eguisheim. This little town is tucked between vine-covered hillsides which give it that distinct fairy tale feels all tourists remember the most. It also has an unusual concentric-circle layout of its streets that can be found only in a few places in the world. Aside from the many cellars and wine bars you can visit to satisfy your wine appetite, you can also stroll down the narrow streets of a color that varies depending on the season. A sight not to be missed!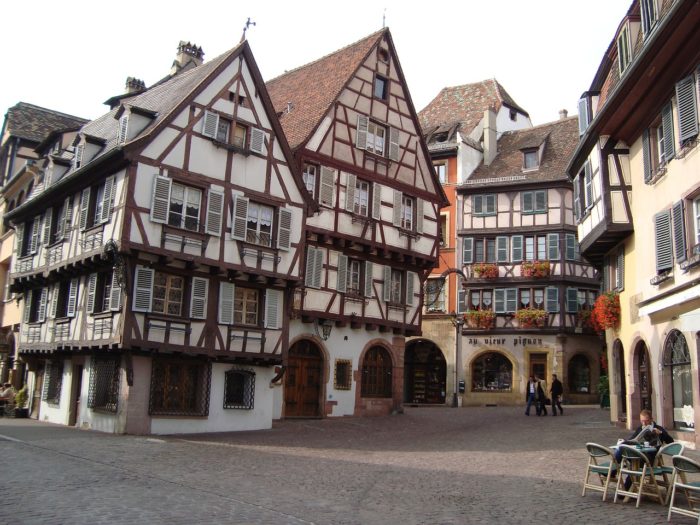 Wine tasting in Riquewihr
Riquewihr has a title of the most beautiful town on the Alsatian Wine Route, and by every right. Its cobblestone streets and colorful wooden houses have remained essentially unchanged since the 16th century. Aside from all the beauty, Riquewihr has to offer, it's probably best known for the Alsace wine that draws travelers from all over the world. You'll be able to sample all sorts of wine in its many cellars and wineries in the surrounding countryside. All these things make it one of the most beautiful medieval towns in France.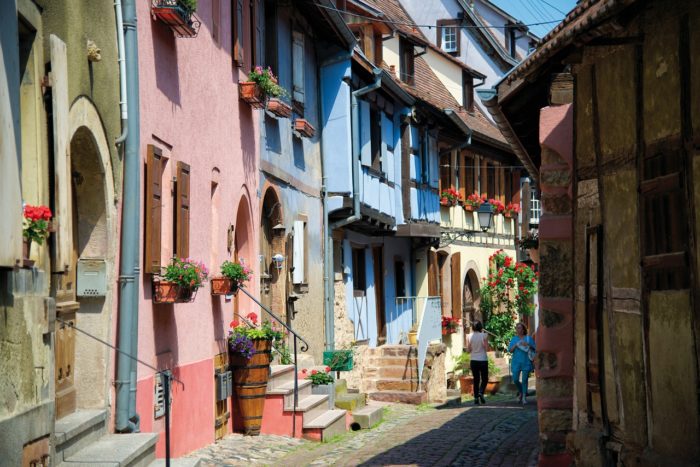 Go on a Canal du Midi cruise
Want to enjoy a peaceful cruise while visiting all the most beautiful places down the South Coast? If yes, then this is a trip for you. Gather your friends and book a cruise along the Canal du Midi on a delightful and cozy six-passenger barge. A Caroline cruise through Southern France will take you on the pleasant trip through the landscape of Languedoc-Roussillon, the biggest wine-producing area in the world. You will spend the night in a very charming little village called Le Somail. Here, you can sample local food and enjoy a glass of wine from the deck of Caroline. You will also get to visit the little scenic hilltop village of Minerve and have a tour of the famous walled city of Carcassonne with its fascinating fortified medieval fortress overlooking the city. This 7-day cruise also includes meals on board, an open bar and the use of onboard facilities including bicycles.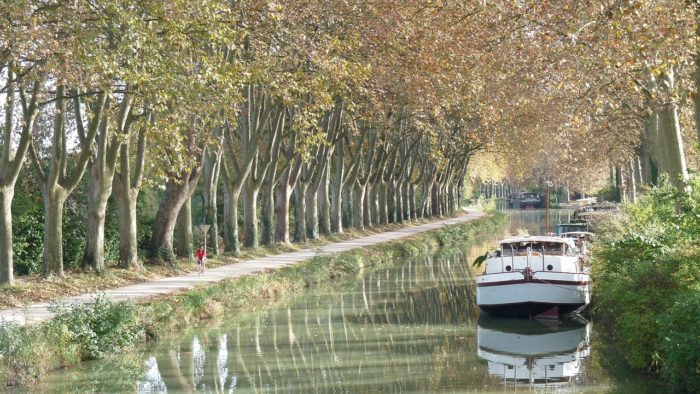 Charming Rochefort-en-Terre
If you want to be transported back to the Middle Ages France, then you must visit the charming town of Rochefort-en-Terre. It's famous for its medieval-era mansions, quaint squares, beautiful steeples and geranium scented streets that are perfect for all those who're looking for a trip filled with farmers market visits, antique hunting, interesting history and delicious crepes.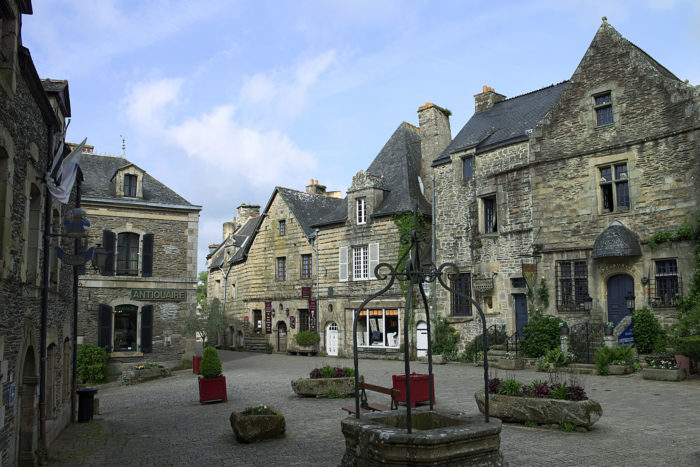 As you can see, there's more to France than Paris. These little picturesque towns have beauty, food, drinks and the atmosphere you'll want to come back to over and over again.