Going on holiday is often associated with eating a lot of indulgent foods and lounging by the pool as often as you can. However, this isn't conducive to your weight loss lifestyle, is it? When it comes to weight loss holidays Thailand has plenty of options. Fortunately, there are lots of great things you can do in Chiang Mai that support your weight loss goals and allow you to create the holiday of a lifetime. Here's what to add to your itinerary for losing weight in Thailand.
1. Visit the Amulet Market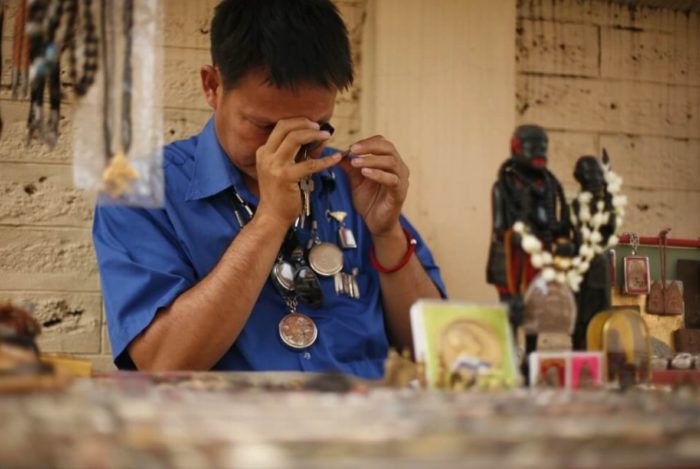 Photo © oldoutsider2 on Flickr
Located on the edge of Chiang Mai, wandering the wonders to behold at the Amulet Market is a great activity for promoting weight loss. You'll be burning calories as you walk, and you can also enjoy some souvenir shopping at the same time. Browse the eclectic collection of items here and get in your steps at the same time.
2. Plan Your Trip Around the Songkran Festival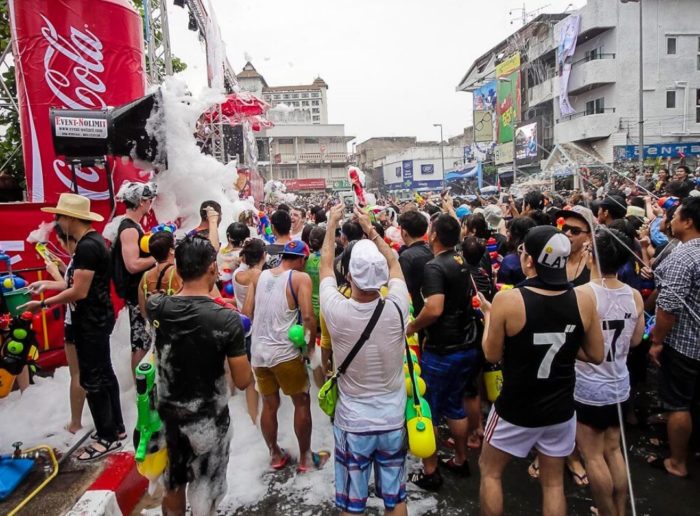 Photo © John Shedrick on Flickr
This festival is an ancient celebration that's celebrated throughout Thailand and occurs at the beginning of the Thai New Year. One of the biggest draws is the water fight where revellers come from all over with water guns, water balloons and buckets filled with water that they throw at each other. There's even a fight between the Thai police and the tourists. You'll be having so much fun you won't even know you're burning hundreds of calories in one of the great Thailand adventures.
3. Bathe with the Elephants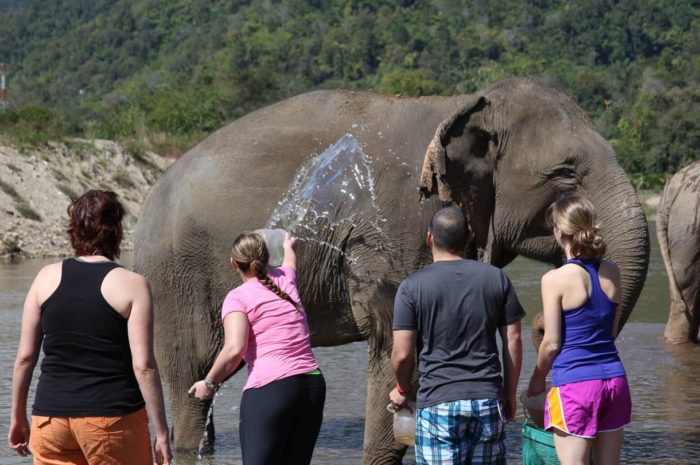 Photo © Aaron T. Goodman on Flickr
You want your trip to be packed with memorable activities and bathing with elephants is a definite addition to your itinerary. Swimming is a great way to burn calories and work the muscles throughout your body, so this is one of the Chiang Mai adventure activities for supporting your weight loss goals. And it's something you won't be able to do anywhere else.
4. Climb to Doi Suthep Temple
Thailand is filled with temples, but Doi Suthep is one of the most glorious. It's quite a climb to get to, which fulfils your goal of going on a weight loss vacation but getting there is well worth the effort. It's one of the more gentler adventure sports in Thailand. You'll climb 309 steps and when you get to the top, you can watch the Buddhists light candles or take in the beautiful flowers that cover the temple.
5. Eat Khao Soi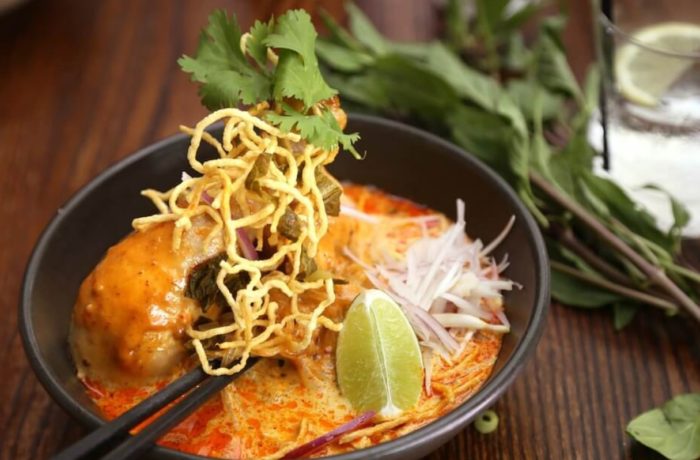 Photo © Hauhom on Pixabay
Part of a successful weight loss holiday is making the right eating choices, especially after Chiang Mai adventure sports. Khao Sai is a delicious option that you can customize to your own specifications. The dish is a combination of soft and crispy noodles covered with curry broth, which is lower in calories than a creamy one. You can then top it with pickled vegetables and lime juice to keep it healthy but add tons of flavour. A trip to Thailand isn't complete until you've eaten Khao Soi.
6. Join a Weight Loss Camp
A purpose-made resort is a great way to lose weight. There are all the benefits of the fantastic location combined with a stay designed at helping your weight loss journey. Most weight loss camps are aimed at women but when it comes to weight loss holidays for men. Chiang Mai offers various camps. one of them is Weight Loss for Men Thailand, a world-class weight loss boot camp will tone you up and slim you down, making the most of the natural beauty of the scenery for your exercises and skilled Thai cooking for your food.
7. Relax at Huay Tung Tao Lake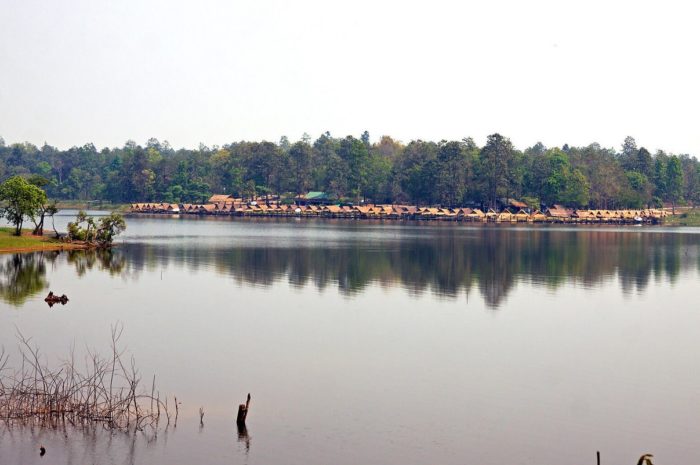 Photo © Solveig østerø schrøder on Flickr
Part of any successful weight loss plan is the opportunity to take a break and rest now and then. What makes a holiday so great is time to relax and recharge, even if you are trying to drop a few pounds. Chiang Mai trekking can take you to Huay Tung Tao Lake where you can sunbathe, go swimming, ride in paddle boats or enjoy some classic, but healthy, Thai seafood dishes. Weight loss doesn't mean you can't kick back a little bit too.
When it comes to weight loss Thailand will support your goals and provide a memorable trip by enjoying the activities which help you burn out calories. You can always book a weight loss camp Thailand has in abundance or experience unique local cultures and beautiful nature around the city that waiting for you to explore.
About the Author:
As a life of a digital nomad, Maryn Mcdonnell is also a travel lifestyle writer who loves exploring the world and shares her travel experiences with other passionate travellers out there! Find Maryn on Twitter @MarynMcdonnell.