Are you looking for a holiday destination that is a true gem waiting to be discovered where you'll get to bond with your significant other (or by yourself) and recharge your batteries? If so, Australia is definitely the place to be. Here why Australia is one of the most popular travel destinations. The land down under has it all – famous landmarks, stunning views, untouched nature and great coffee shops and restaurants. But, sometimes it's tricky to actually pick a destination. Take a look below and you might get an idea.
Melbourne
Not many people are aware of Melbourne's breathtaking vistas, lush gardens and romantic places. Melbourne has it all to be considered a great holiday destination. It is a huge city with a unique vibe and cool people. Its nightlife is great and there is no doubt that you'll have a great time exploring the city due to its culture and landmarks. However, if you're looking for a proper romantic experience, you have to visit the stunning Warrandyte hills located 25 km from Melbourne. This location is well known for its vineyards and restaurants that breathe Italian. Therefore, reserving your seat at one of the fine Warrandyte restaurants guarantees for a lovely experience where you'll get to enjoy magnificent wine and even tastier cuisine. To be fair, it's quite hard to determine what's better.

Hunter Valley
Hunter Valley is home to more than 120 wineries, gourmet restaurants, spa retreats and more than welcoming locals. It's two hours north of Sydney and it is recommended that you bring your appetite along for the experience. Considering that this region is most popular for its wineries, tasting some with your significant other needs to be a priority. When you finish sampling the wine, you can rest assured that choosing a good restaurant won't be too difficult. They range from fine dining in heritage buildings to share plates served in rustic surroundings. Find a shade in one of the restaurants there while looking at the lush greenery and vineyards and enjoy with a glass of wine or champagne.
Sunshine Coast
This stunning coast will leave you speechless thanks to its beautiful landscapes, numerous landmarks, and simply magical waterfalls. If you happen to be in a car, discover Sunshine Coast Hinterland because there's just so much to see there. Take a few snaps of the ancient volcanic peaks of the Glass House Mountains or take a hike through the lush rainforests. Bond with nature and feel the serenity of this place. While you're there, check out the village of Yandina since it's one of the oldest towns on the coast famous for its pub 'the Ginger Factory'. Your senses will be rewarded for your visit.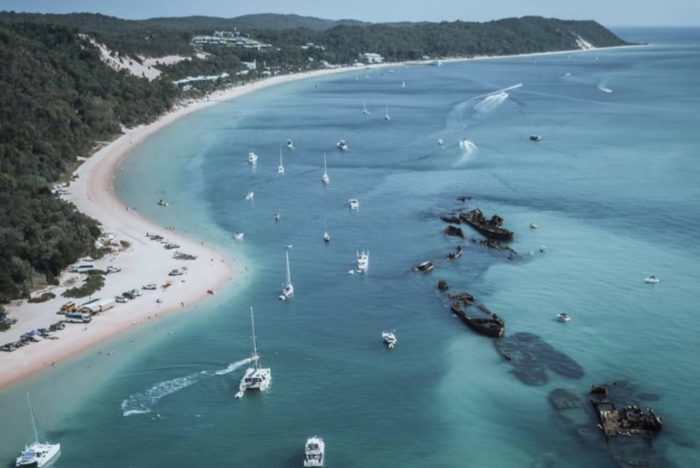 Daylesford
This cute town is located in Victoria and it's beyond your wildest dreams. It's really unique and most tourists always come back for more. It doesn't matter whether you're up for some camping by the lake or you'd rather stay in a 5 star accommodation – Daylesford will cater to your need. The ride to this place is also amazing due to the stunning scenery where you'll see the lush forest and many rolling hills that make this place so special and unique. Once you're there, take some time to explore its cosy cafes, sophisticated restaurants and art studios.
Adelaide Hills
This place is an awesome escape from all the buzzing of urban living. On your way to Adelaide Hills, you'll enjoy green vistas and a vibe of olden times. Once you arrive you could take a walk down the historic villages that include Aldgate, Stirling or Woodside. When you get tired, stop at a restaurant and enjoy South Australia's finest cuisine. Locals here are also trying to up the ante when it comes to wine. Sample some wine and help them reach their goals. Last but not least, head to Mount Lofty Botanic Garden and discover miracles of the Mother Nature.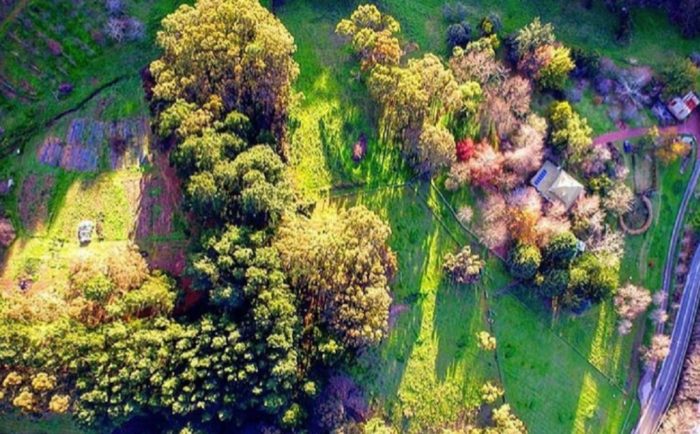 Creating a handpicked selection of cute romantic places you could visit in Australia is no easy task. Don't think for a moment that this is everything that Australia has to offer. But, choosing one of the mentioned options will get you a fantastic experience.